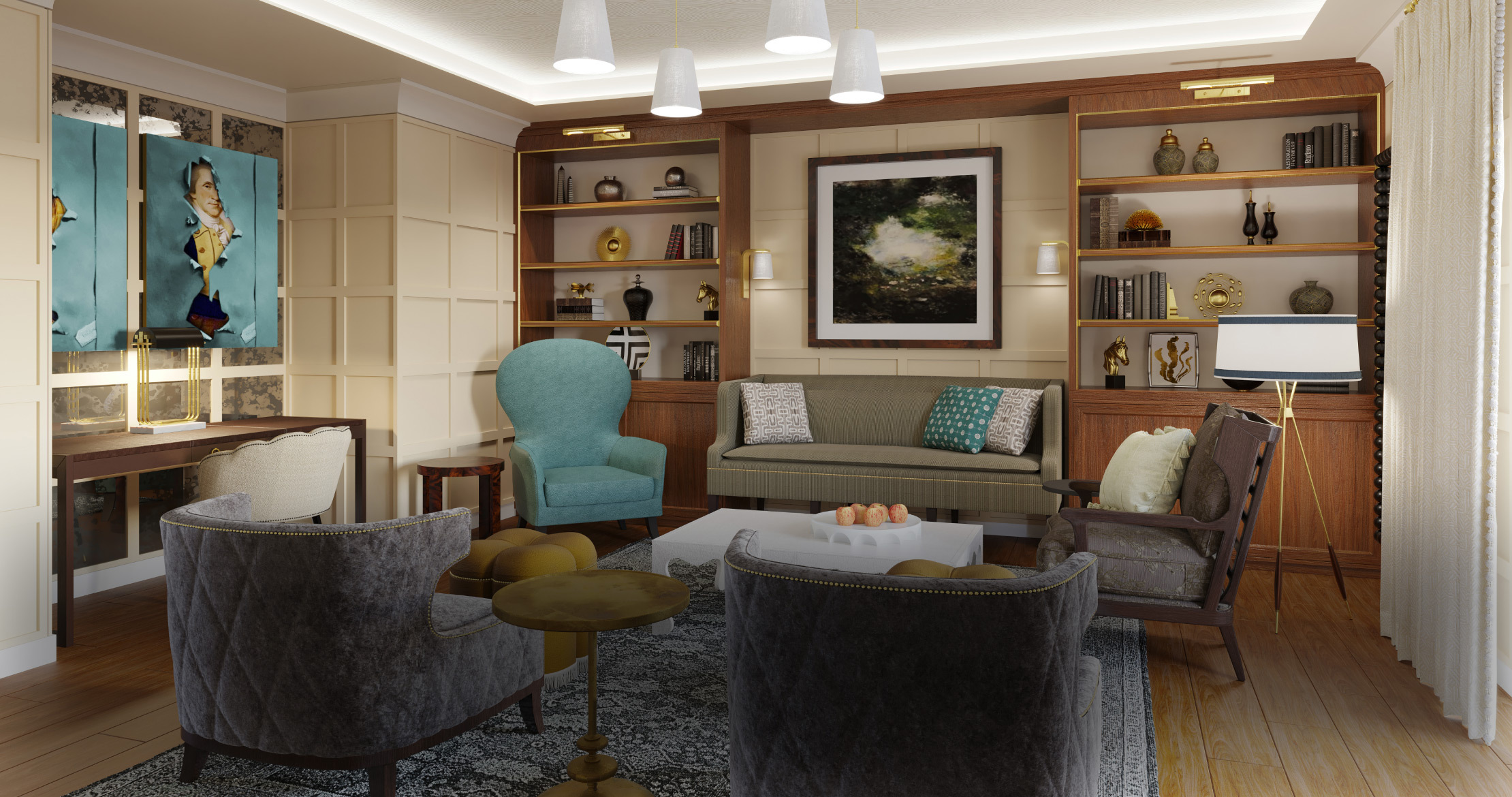 A Grand Space of Your Own
The Grand Lodge is undergoing a complete reimagining as it prepares to reopen in August 2023. This includes the accommodations, which will take your breath away.
The Grand Lodge will offer dramatically upgraded all-suite accommodations, exceeding a new standard of luxury while maintaining its iconic, woodsy charm. Every spacious suite will feature a Juliet or walk-out balcony, allowing guests to take in Nemacolin's natural beauty. Inside, elegant finishes and state-of-the-art wellness features will turn your private space into a refuge of serenity. A new, design-driven color palette will combine a rustic ambiance, the whimsical glamor of Nemacolin, and a new level of sophistication, mixing these influences into an irresistible decor cocktail.
The 56 suites in The Grand Lodge will include options to suit every kind of stay, ranging from a Junior Double Suite featuring two queen beds, all the way up to the Presidential Suite. This one-of-a-kind offering boasts a king bed, two queen beds, and a dazzling array of luxurious furnishings.
For reservation inquires, please call 866-702-0180